The Chicago Athletic Association Hotel has selected the REVO SuperSignal radio for their guestrooms. SuperSignal is crafted using the finest materials and components, its all-wood American Walnut cabinet with anodised aluminium face and backplate compliments its advanced electronics beautifully. A detailed graphical OLED display and joystick control add a touch of modernity, while patented audio electronics and driver technology deliver 10W of clear digital audio with clarity and deep, rich bass.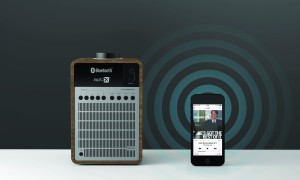 For decades, an icon of the great city of Chicago slept silently, nearly forgotten...echoes of billiard balls, poker chips and clinking glasses frozen within its walls.
Chicago Athletic Association is an historic 1890's monument to the big-shouldered, can-do spirit that defines our city, transformed into an incomparable Chicago boutique hotel with commanding views across Millennium and Maggie DaleyParks to Lake Michigan.
This long-vacant Venetian Gothic landmark springs back to life as a hotel mecca for inspired recreation—where the spirit of play reigns supreme, and food and drink are served up by some of Chicago's finest talent. It's personal here, because the soul of Chicago is a kind of club—and on our team, everyone belongs.